For tricks to bake successfully with strawberries, blueberries, cranberries, raspberries, blackberries or other berries, keep reading!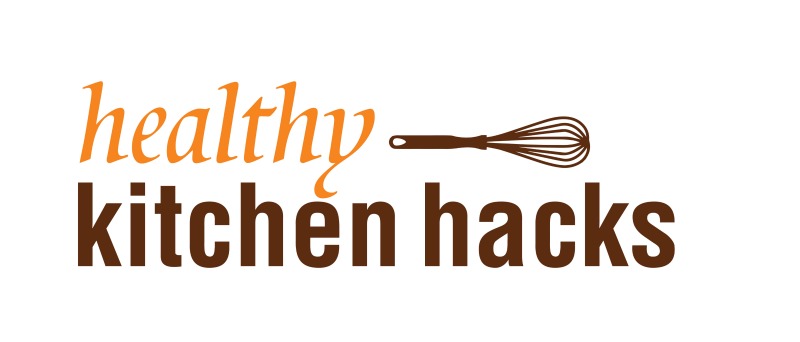 It's Healthy Kitchen Hacks Wednesday – the day we share our favorite time-saving kitchen tricks and cooking shortcuts to help you make healthy and delicious meals.
You can see all our Healthy Kitchen Hacks here. To get exclusive Healthy Kitchen Hacks – only available to our email subscribers – sign up HERE.
Now…onto today's featured Healthy Kitchen Hack:
3 Tricks to Bake with Berries
It's strawberry season…and soon to be blueberry season…and then the raspberries and blackberries are ripe. So I've gathered the three tricks I use all the time when baking with berries. Which ones do you use? Or are they all new?
1. Flour fresh blueberries, dried cranberries, and raisins.
Dried cranberries and raisins tend to stick and clump together when added to muffins, quick bread, or cookies. Fresh blueberries don't always mix in evenly either. Here's a quick fix to make sure almost every bite contains a berry or raisin:
Measure out the dry ingredients (usually flour, baking powder, etc) in your recipe, and then whisk them together.
Before mixing the dry ingredients with the liquid ingredients (usually milk, eggs, etc,) remove 1 tablespoon of the dry ingredient mixture.
Sprinkle that tablespoon of flour mixture over the berries/raisins and stir gently (unclumping raisins with your fingers if needed.)
The flour mixture will keep the cranberries from sticking together in one cookie. And blueberries will be more evenly distributed in quickbread.
2. Never thaw frozen berries before adding to batter
To keep frozen raspberries from turning into a juicy measuring cup of mush, keep them frozen – and add frozen berries directly to your batter or Raspberry Walnut Irish Soda Bread dough. Then stir in very gently. Don't worry, they will thaw when baking and will be extra juicy – and totally intact in the baked bread.
The same is true of blueberries: to keep blueberries from making greyish-green streaks in batter, keep frozen.
3. Add berries by hand to each muffin cup
I don't know about your house, but in my house, if one of my kids get seven blueberries in their Lemon Blueberry Muffin and another kid gets two, I hear about it. Loudly.
To avoid this, I've started adding my berries by hand to each muffin. I don't necessarily count every berry. But I make sure most muffins are sprinkled with roughly the same number of berries. Sound tedious? It's not. It literally takes an extra two minutes. And it leads to many minutes of quiet blueberry muffin eating. It's strawberry season! Blueberries soon: 3 Tricks to Bake Successfully w Berries #HealthyKitchenHacks via @TspCurry Click To Tweet
Have you ever heard of this hack? Do you have any tricks for baking with berries? Please share below!