We can't help ourselves.
We get pretty excited about St. Patrick's Day around here…so much so that over the years we've cooked up a pretty long and fun list of St. Patrick's Day recipes.
And we're not even Irish (well, I have a wee-bit of Irish blood in me).
So this year, we gathered all our 'Irish eats' in one spot. And since one of our favorite things to do with friends… is to sit around and talk food, and share recipes – let us know what 'Irish eats' you're cooking up.. be it from Pinterest, a cookbook, Yummly….or our 'Favorites' list below. Please feel free to share your links in the comments below!

Mint Chocolate Guinness Ice Cream Shooters
I serve this super-easy dessert all year round. Friends who came for dinner last month loved the yummy, surprising combo of Guinness poured over ice cream (and if you don't have time for homemade chocolate sauce, use good-quality purchased sauce; my fave: King's Cupboard Espresso Chocolate Sauce from my home state of Montana.)
My fondness for fondue has been mentioned before. This is my go-to recipe. My aunt even requested it to celebrate her 72nd-birthday!
Beer Marinated Oven Baked Crispy Fries

Now, the only way I do oven-baked-fries is to first quickly marinate in beer. The kids can't taste the beer, but they love how crispy, crunchy it makes the fries.
This easy scone recipe includes one very important step: Make Pecan Praline Candied Bacon first. (It's as easy as baking bacon topped with pecans and brown sugar.) It's really, really good.6 Favorite St Patrick's Day Recipes you've never tried via @tspcurry Click To Tweet
Riesling Braised Red Cabbage and Corn
Leaning to the German side of the Pond…but still cabbage….which is on sale everwhere right now. (: And it's our most popular cabbage recipe – thanks to a listing on Greatist for Awesome Cabbage Recipes You've Never Tried Before – which we were pretty excited about.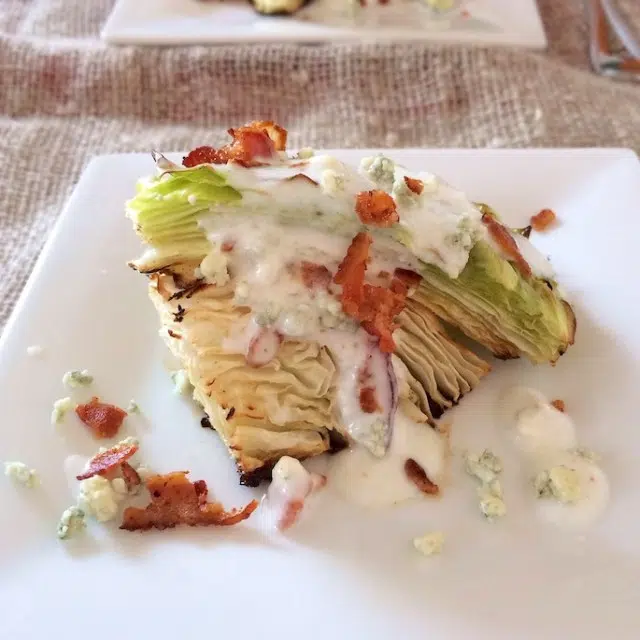 THE recipe that transformed Deanna from a non-cabbage fan to a surprise enthusiast. #EnoughSaid
Now it's YOUR turn. What 'Irish eats' are you making right now? Do you make any of these recipes all year round?