(as part of Teaspoon Communications, LLC.)
Information presented on this site represents informational services only. None of the information on this site should be considered as a medical diagnosis or treatment.
As part of our business, Teaspoon Communications, we accept payment for freelance projects and ongoing consulting work from various food companies and food commodity organizations. We do not engage in business with companies whose products do not match our personal and professional beliefs. If we receive payment, free product, have trip expenses paid, or other compensation, and then blog about it, we specifically mention the said compensation with a disclosure statement at the top of any applicable post. We also use #ad or #sponsor in any social media outreach.
We employ the Mediavine ad network for the paid advertising on our site. Ads are clearly marked with the Mediavine name/logo.
From time to time, we may engage in affiliate marketing. This means that if our readers use an affiliate link on our blog to make a purchase, we will receive a commission on that purchase. All efforts are made to ensure that affiliate links are disclosed in accordance with the FTC – we flag all affiliate links on our site.
We participate in the Amazon Services LLC Associates Program, an affiliate advertising program designed to provide a means for sites to earn advertising fees by advertising and link to Amazon.com.
Additionally, as co-founders of The Recipe ReDux, we are compensated for the organization and management of most recipe contests/product reviews associated with The Recipe ReDux by the companies listed as the "Sponsor."
For a complete list of the companies and organizations that we have current and past monetary relationships with, please visit our Teaspoon Communications Page under the "Recently We've Worked With" section.
---
We're proud members of these communities:
[su_row]
[su_column size="1/4″]
rel="nofollow"
[/su_column]
[su_column size="1/4″]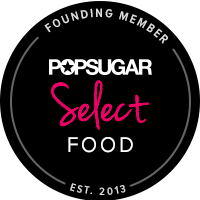 [/su_column]
[su_column size="1/4″]
[/su_column]
[su_column size="1/4″]
[/su_column]
[/su_row]
---