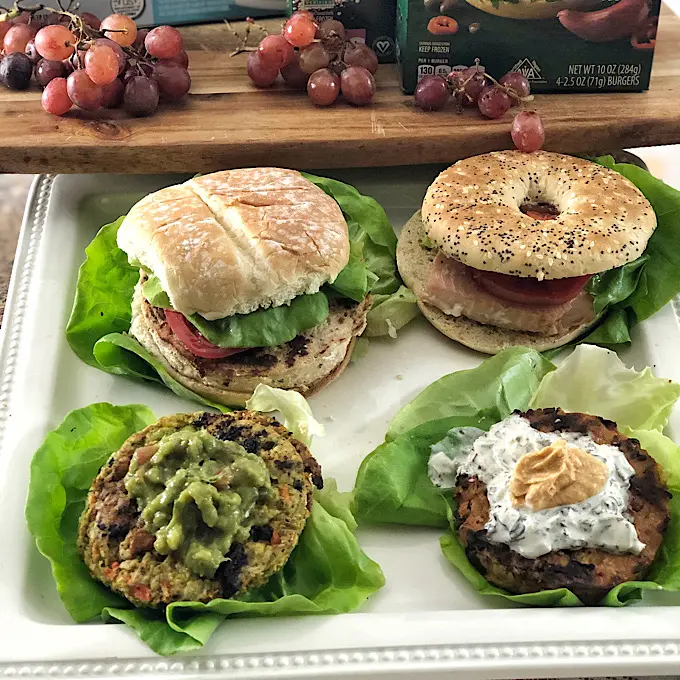 [Disclosure: ALDI compensated me to write this post. Opinions and thoughts are my own – but it's no secret that I'm an ALDI fan!]
As I'm sure you all can relate, 2020 has made us revamp or even cancel many of our typical seasonal celebrations. Like staying close to home vs. traveling to family reunions (it's so strange to not have been on a plane since February) or keeping local gatherings to a low number/family-only (dare I say I miss Jim's annual 150+ guest St. Patty's Day parties?)
But for the unofficial end of summer, we'll be having a low-key cookout with just our household or perhaps with our next-door neighbors outside (plans continue to be fluid just like everything else it seems this year.) Either way, I'll be shopping at my beloved ALDI for all those summer spread essentials like premium meats, fresh and frozen seafood (my favorite staple) and fresh produce. And for the unbeatable prices – just like they offer every single day.
As I've shared in many posts in the past (5 Reasons to Shop At ALDI For You Next Cookout, Why You Should Buy Fish at ADLI, and 10 Reasons This Dietitian Wants You To Visit ALDI), I'm always quick to rave about ALDI any time it comes up in a discussion about how their mission is to deliver innovative, exclusive products that are as good as, or better than name brands – but that are also super affordable. And even though how we grocery shop these days has changed; ALDI has continued to offer the same high-quality foods at low cost.
I recently did a segment on WPHL-TV showcasing what I plan to serve up this Labor Day featuring ALDI products – here's my menu line-up: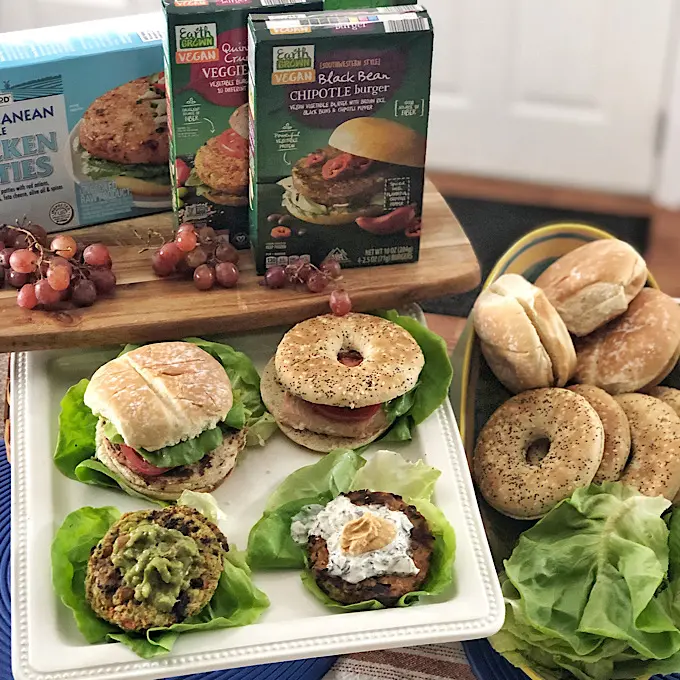 Burger Bar: I love this idea because even if it's just your family you are cooking/grilling for, you can accommodate everyone's preferences without breaking the bank.
Burgers Ideas:
Kirkwood Turkey Burgers
Fremont Fish Market Salmon Burgers (Chipotle or Teriyaki)
Black Bean Chipotle Burgers
Quinoa Crunch Veggie Burgers (from the ALDI-exclusive Earth Grown line of vegan, vegetarian and plant-based options)
Buns Ideas:
L'Oven Fresh Artisanal Bakery Hamburger Bungs
L'Oven Fresh Sandwich Skinnys
L'Oven Bagel Skinnys
Specially Selected Ciabatta Sandwich Rolls
Romaine Lettuce leaves (use instead of bun or as a topper!)
Topping Ideas (in addition to traditional tomato, lettuce, onions, ketchup, mustard, mayo):
Little Salad Bar Classic Guacamole
Simply Nature Classic Hummus
Park Street Deli Jalapeno Artichoke Dip
Park Street Deli Spinach Parmesan Tzatziki
Tuscan Garden Artichoke Salad
SIde Dishes:
Corn Avocado Salad with Honey Lime Vinaigrette
I bring this dish to almost every single cookout/barbecue. ALDI has all the ingredients (at the lowest prices, naturally) – it makes for a great side, substitution for a salad, and even a burger topper!
Melon Caprese Salad
I've professed my love for all things "caprese" (tomato/fresh mozzarella/basil) in the summer and this fun recipe twist is always a hit at any meal.
Dessert:
Grilled Banana Boats
I like to keep summer desserts super simple and these banana boats are a step up from s'mores (just saying.) Make them on the grill or if the weather keeps you inside, use a grill pan on your stovetop.

For more summer inspired recipes (yes, it's still summer until September 22), check out ALDI.US or follow them on social on Facebook, Instagram and Twitter.