Sweetened with honey. Packed with whole grains. This healthy quick bread is the perfect way to start the day – for you or your kids.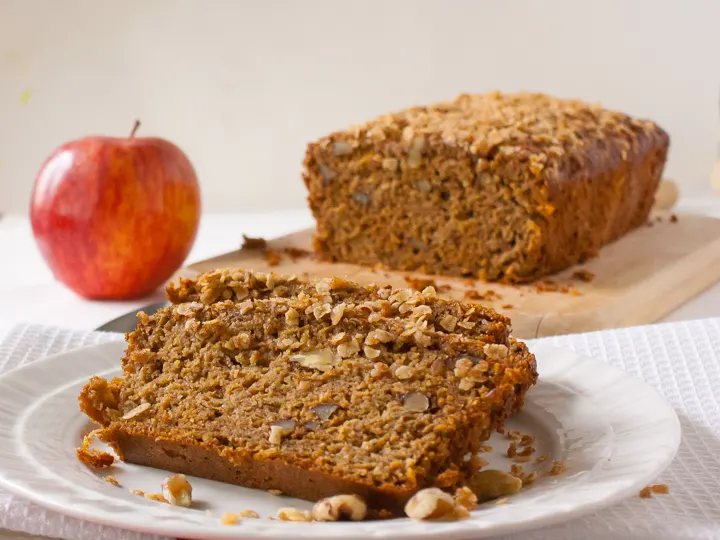 You know that a bowl of oatmeal is one healthy way to start the day. But why?
There's a lot of nutrition packed into that bowl of goodness, including whole-grain oats, spicy cinnamon and usually fruit and nuts on top. I set out to create a quick bread that had all the nourishment of a bowl of oatmeal — but that would be easy to slice and take with you.
Head on over to Food Network's HealthyEats to get my recipe for Apple Oatmeal Breakfast Bread.
A slice of this bread with a cup of milk has 12 grams of protein, 3 grams of fiber and less than 300 calories. Slice up a "bowl" of oatmeal for breakfast on-the-go. Sweetened with honey. Packed with whole grains: Apple Oatmeal Breakfast Bread via @tspcurry Click To Tweet