From 3-ingredient Sweet Potato Dip and a 5-minute soup, think way outside that marshmallow casserole. Canned sweet potatoes deliver on taste and nutrition.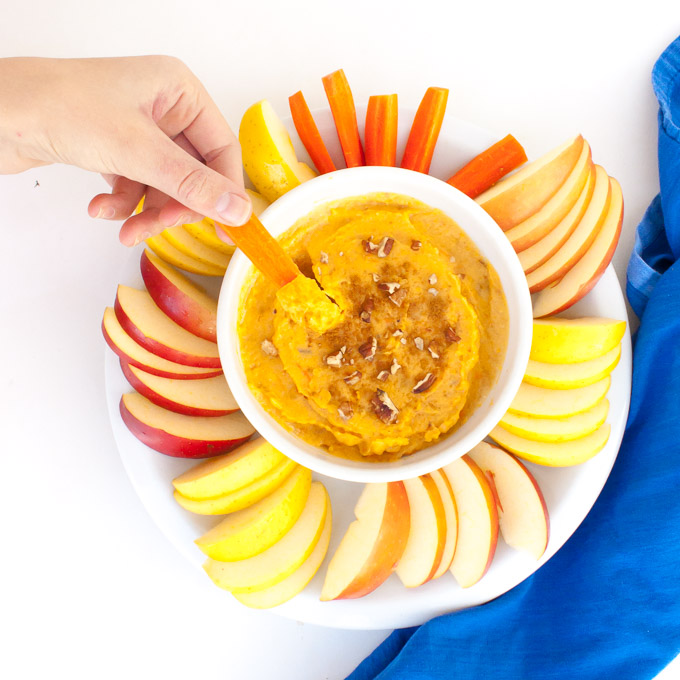 This post has become one of our most popular ever. I've updated it with new photos and information.
Disclosure: I was asked to write about some of Aldi's holiday items; as a long-time Aldi shopper, I was happy to do so. I was compensated for my time. Opinions are my own.
You know that ooey-gooey marshmallow-topped sweet potato casserole made with canned sweet potatoes? Thumbs up, or thumbs down?
When I was a kid, the ubiquitous hot dish not only graced our Thanksgiving table – but many a Sunday ham dinners too. I'm not saying I never eat it (although it does make my teeth a little achy) but… there are 500 more satisfying ways to eat canned sweet potatoes. In fact, after canned beans, they are my favorite canned food. #AD 5 Easy Things to Make with Canned Sweet Potatoes - From dip to soup. Via @TspCurry Click To Tweet
Here's why canned sweet potatoes are this dietitian's favorite:
A serving of sweet potatoes has:
180% of the recommended amount of vitamin A – which is a vitamin many Americans don't eat enough
1 gram of fiber – Plus more fiber from toppers like nuts and dried fruit
Kid appeal – Naturally sweet and soft enough for your kid who wants to "cut it myself"
Ultimate convenience – Just open the can, drain and rinse off the syrup, then serve hot or cold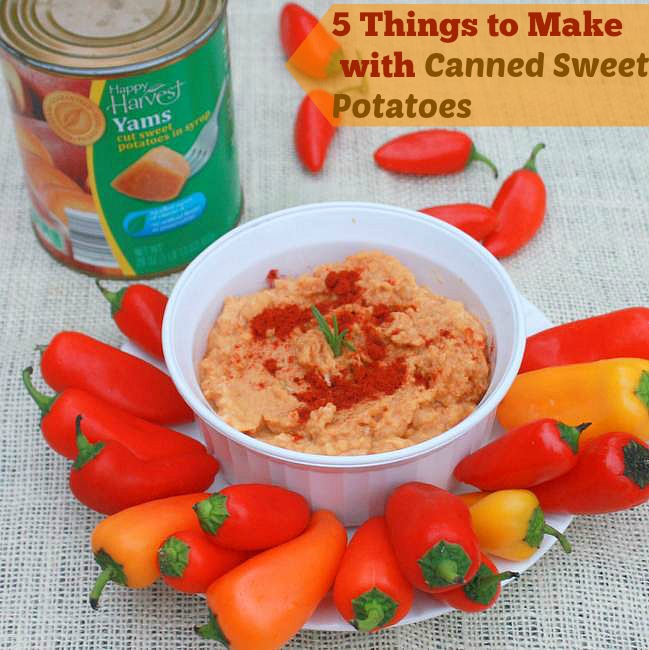 Now, here are just 5 yummy things to make with canned sweet potatoes. For all the recipes below, drain and rinse the sweet potatoes first.
Sweet Potato Dip –
Sweet Potato Dip: Mash canned sweet potatoes + a couple tablespoons of plain Greek yogurt + a few shakes of cinnamon + nuts. Serve with apples, carrots and graham crackers (photo at top.)
Or try Sweet Potato Hummus Dip: mashed canned sweet potatoes + hummus + smoked paprika. Serve with sweet mini peppers.
Kid's Lunchbox Surprise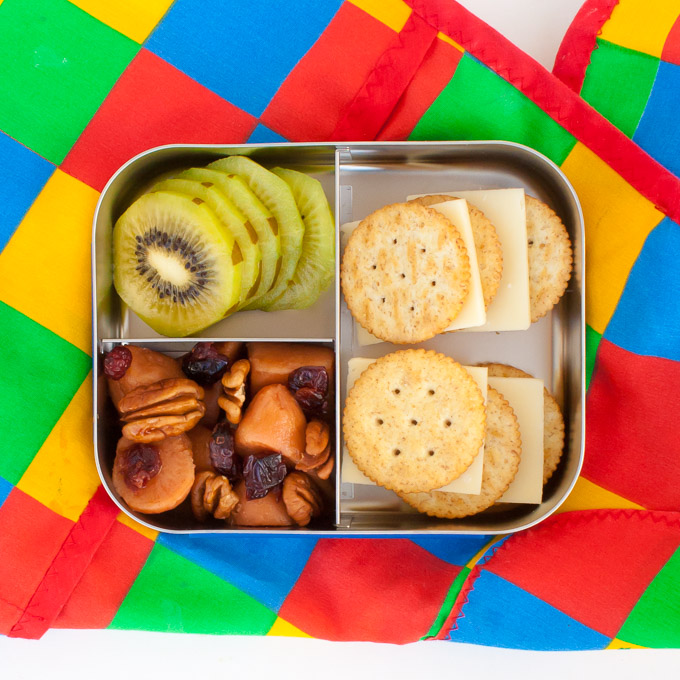 Lunchbox Surprise: Sweet potatoes + dried cranberries + pecans. It counts as a dessert and a veggie. My kids agree!
Sweet Potato Soup with Grilled Cheese Croutons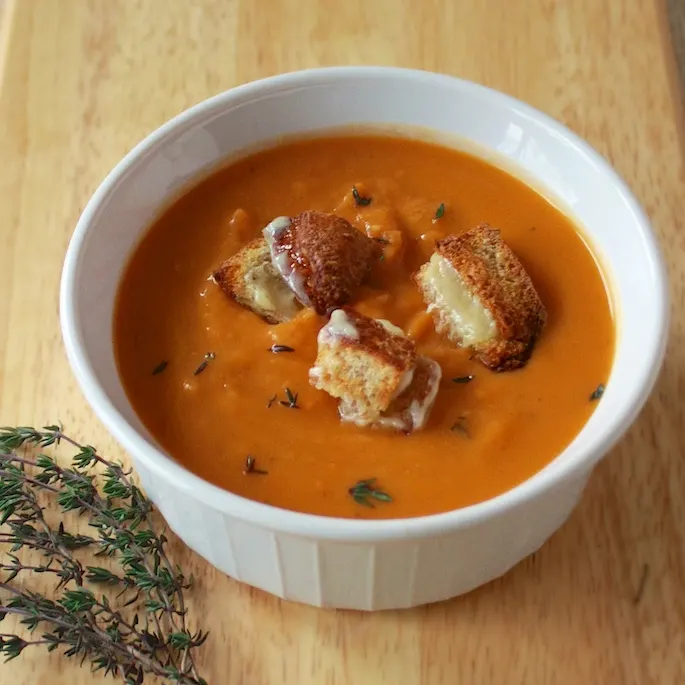 Substitute 2 cans of sweet potatoes for the roasted sweet potatoes in this Sweet Potato Soup with Grilled Cheese Croutons, which shortens the cooking time to this ultimate comfort-food recipe.
Peanut butter and sweet potatoes are a classic combo. Just swap in a can of sweet potatoes in this African Peanut Stew. They will fall apart during cooking making the stew thick and creamy.
Donation to your local food pantry
This time of year, there are lots of canned food drives; donate nutrient-rich foods like canned sweet potatoes, tuna, canned chicken, canned beans and shelf-stable fresh fruit like oranges or grapefruit.
Now, see how you can 'Switch & Save' at Aldi:
Are you a canned sweet potato fan?