Ice cream + coffee – what's not to love?
Affogato is an Italian dessert traditionally made with gelato and espresso and I've whipped up my take on it over at Healthy Aperture —> Salted Caramel Affogato With Grilled Peaches.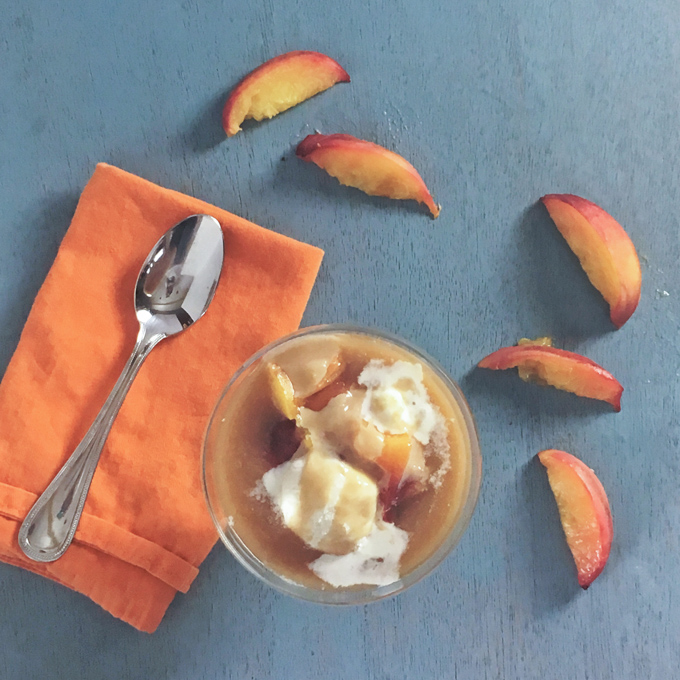 It's a delicious, no-cook dessert for warmer weather! For the recipe, head over to Healthy Aperture and check out how simple it can be to make an affogato.