Roasted fruit adds a deeper flavor to yummy healthy recipes like salads, granola, chicken, tacos, desserts and more.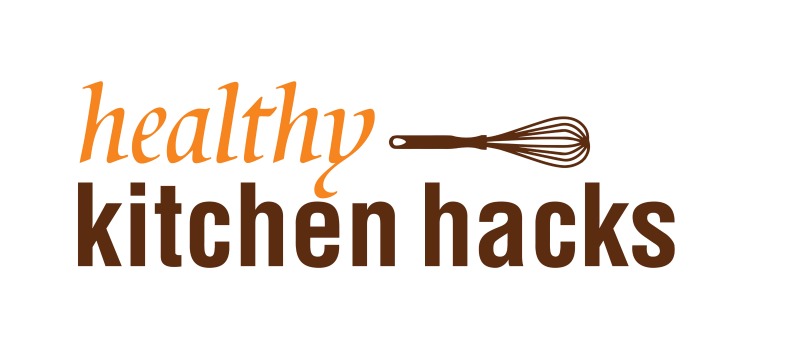 Welcome to our updated Healthy Kitchen Hacks series! In case you missed our HKH relaunch, check out the new scoop highlighted in this The Easy Way to Remove Pomegranate Seeds post. Then be sure to:
—> Sign up HERE to get exclusive healthy kitchen hacks – only available to our email subscribers.
Now…onto today's featured Healthy Kitchen Hack:
How to Roast Fruit
When it comes to cooking vegetables, 9 times out of 10, I'm roasting them. And for some (I'm looking at you Brussel sprouts and cauliflower), it's the only way I will eat them.
So, you probably know that roasted vegetables have a sweeter and deeper flavor to them – and the same applies to roasted fruit! I roasted orange slices for the first time last year for this delicious salad and they tasted like candy (the rinds included), they were that sweet.
Roasted fruit is a delicious addition to salads, cereals, rice dishes, chicken, fish, tacos, desserts and more. And it's easy to do – here are a few tips on how to roast just about any type of fruit:
1) Toss sliced fruit with a few teaspoons of olive oil or canola oil
2) Use parchment paper or a Silplat mat for easy clean-up
3) If desired, sprinkle with spices like cinnamon, nutmeg or ginger
4) Roast in a 400 degree F oven. Times will vary based on the size of fruit – anywhere from 15 – 25 minutes.
How To Roast Fruit (oranges, strawberries, grapes + more!) via @tspbasil #healthykitchenhacks
Click To Tweet
And here are some more tips on roasting specific fruits (along with some awesome recipes featuring roasted fruit from food-loving dietitian bloggers):
Oranges/Grapefruit – Slice thinly (1/8-inch thick) and roast for 25 minutes. I drizzle a little bit of honey over the grapefruit slices. Toss in salads, serve over fish or snack and enjoy them on their own.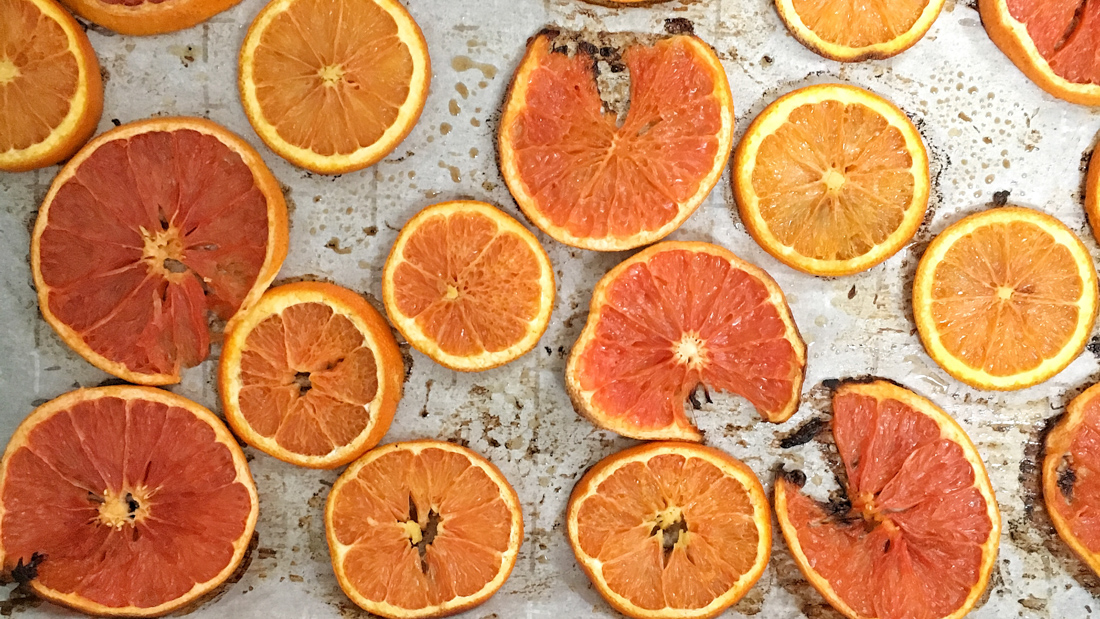 Roasted Orange, Asparagus and Cheddar Grilled Romaine Salad
Roasted Citrus and Kiwi – @MJ and The Hungryman
Grapes – Keep on the stems and roast for about 20 minutes. Mix into oatmeal, granola or rice dishes or try these recipes:
Honey-Roasted Grapes with Peanut Butter Granola
Maple + Mustard Roasted Chicken with Roasted Figs & Grapes – @Katie Cavuto
Sweet & Savory Harvest Rice Bowl – Natalie @Nutrition Ala Natalie
Avocados – Use firmer avocados. Cut in half and remove pits. Sprinkle with a dash of cumin and sugar. Place cut sides up and roast for 15 minutes. Serve with tacos, nachos, chicken, fish or mash onto toast or try this Roasted Avocado Salmon Taco Salad.
Strawberries: My new favorite – each piece is tastes like a burst of strawberry jam – without the added sugar. Slice in half and place cut side down on parchment. Roast for 20 minutes.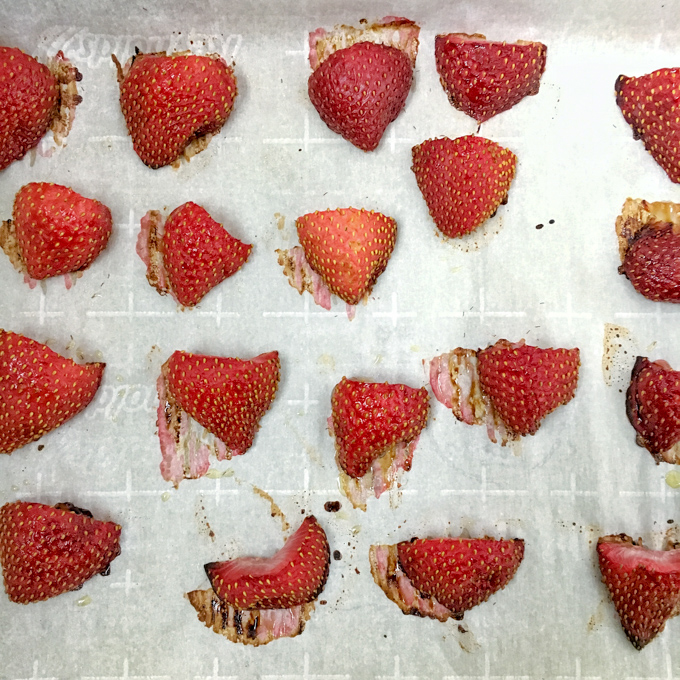 Maple Vanilla Oatmeal with Roasted Strawberries – @Uproot From Oregon
And here are even types of fruit to try roast along with somerecipes for inspiration:
Figs:
Roasted Figs Blue Cheese & Walnut Spread – @Craving Something Healthy
Peaches:
Roasted Peach Salad with Peach Vinaigrette @Marisa Moore
Roasted Peaches and Figs with Mascarpone and Almonds – @Avocado A Day
Apricots:
Roasted Apricot-Almond Smoothie – @The Foodie Dietitian
Brown Sugar Roasted Apricots with Creme Fraiche – @Mom's Kitchen Handbook
Cranberries:
Spiced Cheese Cakes with Roasted Cranberries @My Cape Cod Kitchen
Roasted Cranberry Brie Pastry Puffs @The Nutrition Adventure <—– I made these at Christmas – delish!
Butternut Squash and Roasted Cranberry Quinoa @Nutritioulicious
Pears:
Maple Pecan Roasted Pears – @Your Choice Nutrition
Spinach Salad with Roasted Pears @Food Confidence
Roasted Pears with Dried Plums and Pistachios @Nutrition Starring You
Apples:
Autumn Salad with Roasted Chicken and Apples @Edwina Clark
Cinnamon Roasted Apples @Amy Gorin
Have you ever roasted fruit? If so, what kind?